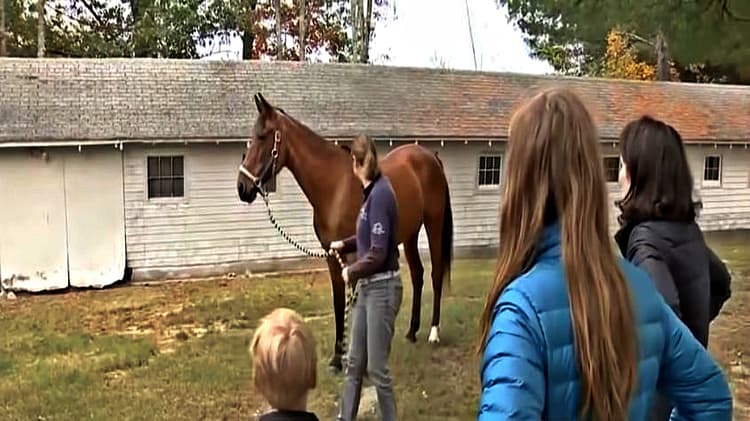 The common misconception is that animals lack emotions, and some still believe in the notion of human superiority over all other creatures. Unfortunately, this mindset often leads to mistreatment of animals, which they certainly do not deserve. In this day and age, it is important that we treat them with the respect they deserve.
Flora, a 30-year-old horse, was rescued and taken to a rehabilitation farm in March of 2015. She arrived in a terrible state, emaciated and covered in sores, and her rescuers feared for her survival. However, Flora not only managed to survive but thrived, and is now healthy and more beautiful than ever.
What's even more heartwarming is that Flora found a forever home with Allison Mankivsky. Allison saw Flora after her rescue and couldn't forget the beautiful and mistreated animal. In the video below, you can learn more about Flora's journey and witness the moment she arrives at her new home, where she will live out the rest of her days.